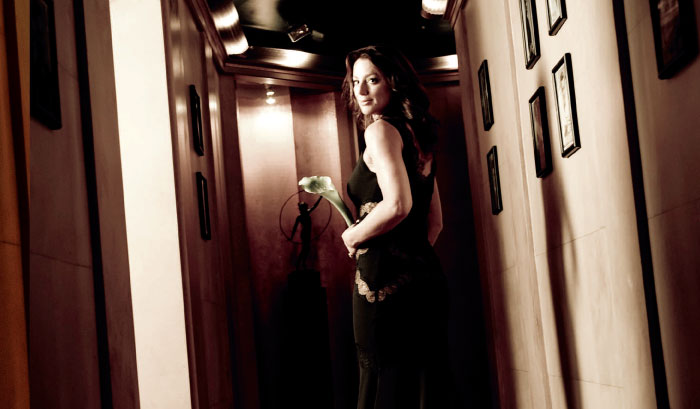 On Set: This photo shoot was long--4 hours to be exact! Sarah and her team enjoyed Veuve Clicquot, peppermint tea, and sushi throughout the session.
Prior to Sarah's arrival, our piano movers had quite the task at hand. They had to carry a grand piano up two flights of twisting stairs because the service elevator in the 1920s-era building was too small.
COMMENTARY FROM THE PUBLISHER, Chris Gero: "Sarah is one of my favorite artists. She has an unbelievable sense of humor. We knew in advance that we wanted to photograph Sarah with an art deco theme, so we had mapped out the whole look and feel of this shoot. The building couldn't have been a better backdrop. Sarah was more than accommodating, which in the end resulted in some of the most beautiful photos we've ever featured in our magazine."
© 2023 Yamaha Corporation of America.