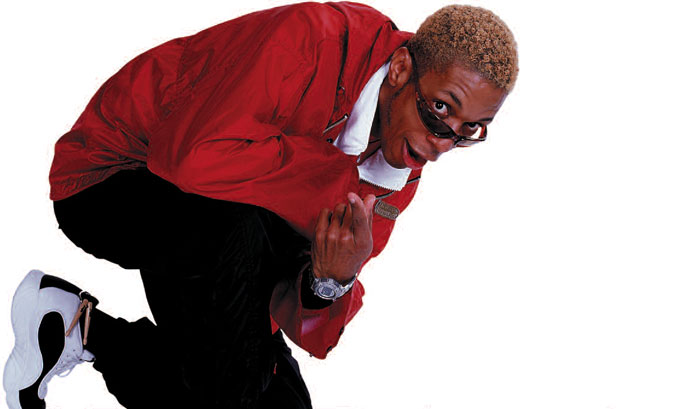 They call him "the groove regulator."
After a decade in Nashville, JD Blair's flawless time and seemingly effortless feel have earned the drummer an eclectic list of credits that includes work with everyone from master tunesmith Lyle Lovett to freeform bass freak Victor Wooten. Now he's holding down his highest profile gig yet as touring drummer for pop-country goddess Shania Twain.
Blair himself seems to have little patience for stylistic labels. "I dig pretty much everything," he says. "Jazz, funk, salsa, classical, old country, new country, new-new country." He says the Twain audition was a stressfree situation: "I got called in at the last minute, I had nothing to lose and all the cats were quite helpful in making a brutha feel comfy. I've been passed on so many times that I didn't really expect anything. I just looked at it as a chance to get out of the 'ville and see some new mugs."
What's the biggest challenge of the Shania gig?
"There is no challenge," laughs Blair. "It's just mega-fun. All I gotta do is smack them drums and groove. The most satisfying thing is knowing that the pocket is in the house and the peeps are going to have a funky good time!"
With Twain, Blair favors a thin-shelled Maple Yamaha Custom Absolute kit. "Maple makes me smile", he says. "It's a warm thing, tone-wise." For Wooten work, JD uses a custom kit that Yamaha built to his eccentric specifications. It consists of an 18"x18" bass drum, a 12"x8" snare with a wooden hoop on top and 30 snares below and a 10"x4.5" sopranino snare with wooden hoops top and bottom.
"My kits slam in and out of the studio," says Blair. "Yamaha flat-out knows what they're doing. Great time and care are put into the making of the Yamaha gear. If Yamaha made it, I know it's good for the earhole."
© 2023 Yamaha Corporation of America.