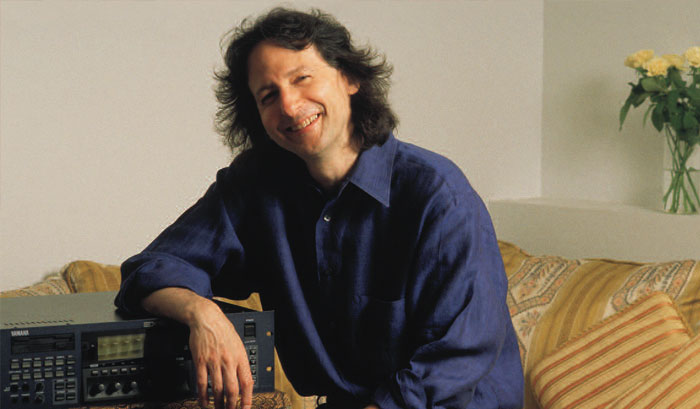 Pop fans know Clifford Carter as James Taylor's longtime keyboardist and they've probably heard him on records by Rod Stewart, Carly Simon and Roseanne Cash. Yet he's also worked with such jazz heavyweights as Yusef Lateef, Hank Crawford, George Benson, Eddie Palmieri, Herbie Mann and Don Cherry. Which is the real Carter?
"Both", he insists: "I've always straddled the two worlds. I enjoy songs and the spirit of improvisation. My favorite times are when both are going on."
Carter refuses to characterize himself as predominantly a pianist or electronic keyboardist. "I've always taken both very seriously," he says. "I started on piano when I was six, but I was playing an Acetone organ in bands when I was thirteen. When I was in college, I concentrated on piano again, but I used electronic keyboards when I started gigging." The two worlds collide onstage with Taylor, where Carter plays a Yamaha acoustic piano that also transmits MIDI data to external synths and sound modules.
There's talk of a new Taylor tour next year, for which Carter plans to use his Yamaha S80 Synthesizer. "It has really good bread-and-butter sounds, like acoustic piano, Fender Rhodes, Wurlitzer, clavinet and organ. It also has very usable strings, synth pads, orchestral sounds, and there's even a feature that makes it sound like you're playing through an amp. Yet it's also great for programming your own sounds. I don't use many synth sounds on the James Taylor gig, but I got to use a lot of them on a recent Rod Stewart session. I played keyboard bass, Rhodes, spatial pads, percussive filtered synth comps and the heart of most of the sounds came from the S80. I was able to use it like I would an old analog synth. It's versatile."
And if anyone is qualified to speak about versatility, it's Carter. "Sometimes it drives me crazy," he says, "but I've surrendered to the idea that my career just seems to go in many different ways. In the end, you just have to be true to the spirit of the music. You have to recognize the music's needs and surrender to them."
© 2023 Yamaha Corporation of America.