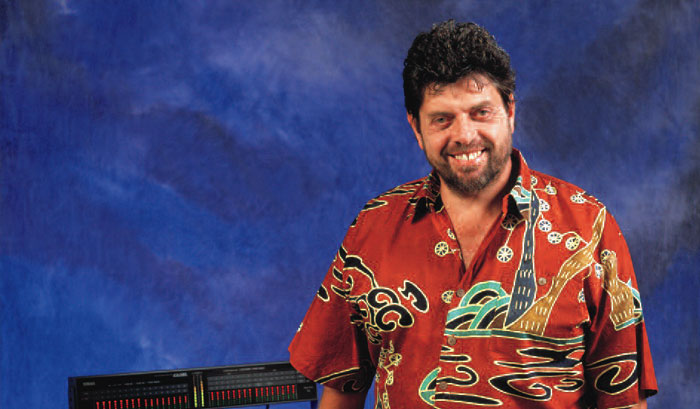 Alan Parsons would be a recording legend if his only accomplishments had been to engineer such classic rock albums as the Beatles' Abbey Road and Pink Floyd's Dark Side of the Moon. But after proving himself as an engineer and producer, Parsons dared the unprecedented: creating a pop act based not on star power or conventional songwriting, but on the epic visions of a brilliant producer/engineer.
A quarter of a century after debuting with Tales of Mystery and the Imagination, the Alan Parsons Project continues to craft ambitious rock soundscapes. The recent The Time Machine album hearkens back to some of Parsons' most admired work and the Project's name is on everyone's tongue thanks to the villain in Austin Powers: The Spy Who Shagged Me. (Dr. Evil, who spent the '70s in suspended animation, wonders why everyone chuckles when he names his death ray "the Alan Parsons Project.")
While many mythologize the analog gear Parsons used during his Abbey Road Studios days, Parsons himself swears by digital recording, which he embraced as early as 1982's Eye in the Sky. He tracked The Time Machine on a pair of synched Yamaha O2R Digital Recording Consoles.
"I was skeptical about the O2R at first," he recalls. "I doubted whether something so small and low-priced could be any good. But it's definitely a professional machine. The automation is as good as any I've ever used. Updating is a piece of cake, and I love the auto-record function. I find the EQ very flexible and sweet. The O2R has onboard effects and dynamics processors - things that used to have to be painstakingly patched in."
Parsons admits that it took a while for him to adjust to some of the O2R's features, particularly the way the faders have different functions in different modes. "If you haven't got your wits about you, you can occasionally get confused," he notes. "But once I got used to it, I had no problems."
What does Parsons make of the way devices such as the O2R have delivered once unthinkable audio power even to musicians of limited means? "Yamaha is responsible for bringing the recording studio to the bedroom and garage," he replies. "That has changed the musician's job. There was a time when you just carried your guitar into the recording studio, and that was it. Now you must be a musician, producer, recording engineer and computer operator to get anywhere in the music world. On the positive side, there is an awful lot of talent out there that would not have reached the surface were it not for this level of affordability."
© 2023 Yamaha Corporation of America.