How the Oboe is Made
Adjusting the pipe
How do they shave down the interior surface of the pipe?
The photograph depicts, held in the right hand, a tool called a reamer, which is used to shave the interior surface of the instrument's pipe. There are ridges and valleys with variances of around 0.05 mm, which form subtle curves. Incidentally, the photograph shows the interior surfaces of a grenadilla pipe being shaved. Although grenadilla is a black material, the shavings are reddish brown.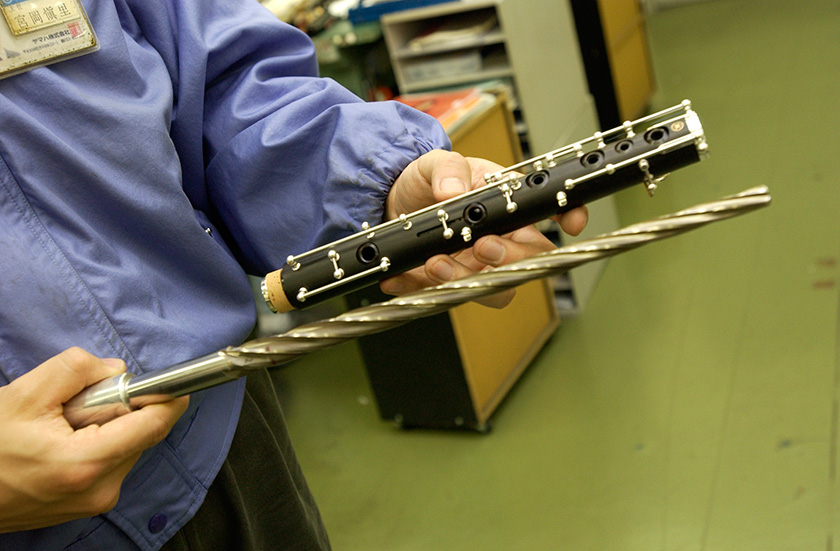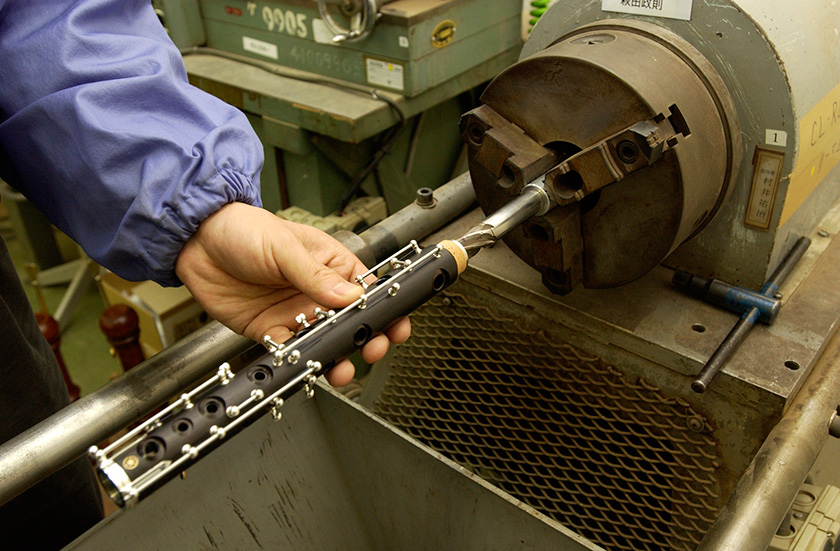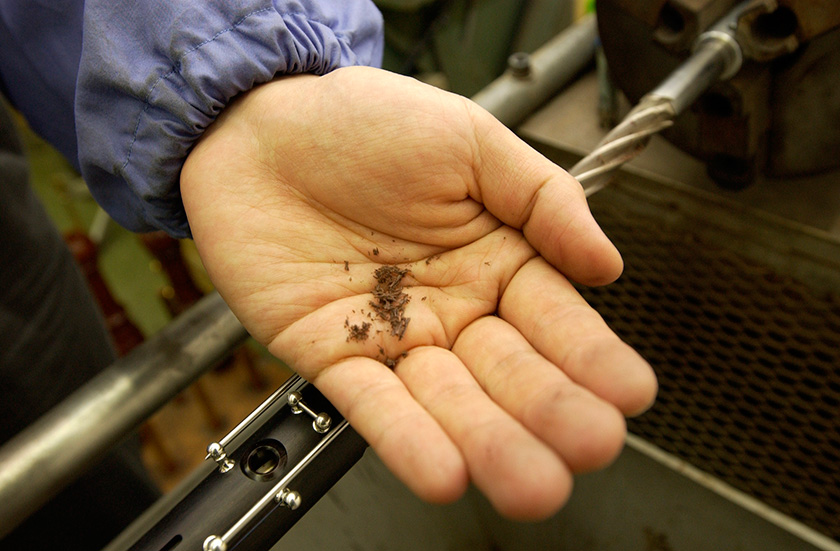 The interior of the pipe is shaved down over and over?
The interior surface of the pipe is shaved down again after the key posts are affixed. The reason for this is that the wood sometimes becomes subtly unbalanced when key posts or other metallic parts are attached. The wood always varies by around 1%. The wood is affected by humidity and temperature, and any shaving always gives rise to new distortions. Therefore, several shavings are required before the instrument is ready.