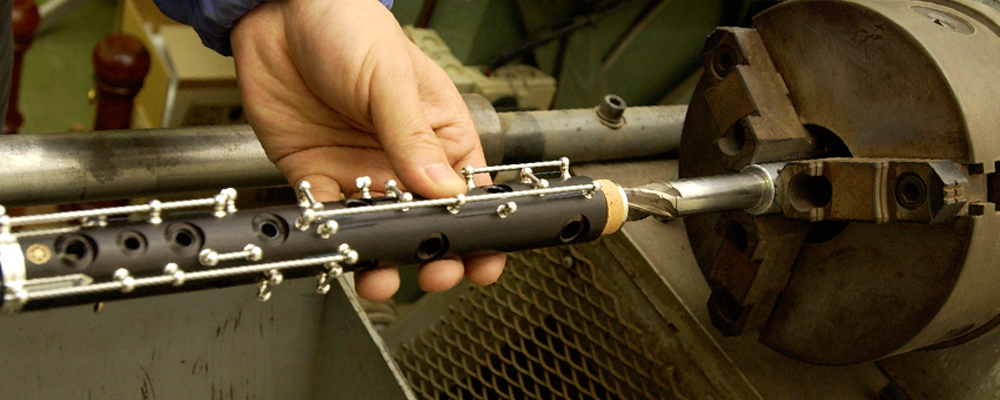 How the Oboe is Made
Opening tone holes in the pipe
Precisely following the plans
The photograph depicts a cutter drilling tone holes in the pipe of a Wiener oboe. The tone hole positions are raised because the pipe is stuffed with another piece of wood. To produce the tone holes in the exact locations as specified in the design, the width and height in millimeters from the surface of the pipe and from the end of the pipe are confirmed via a digital display while the work is performed.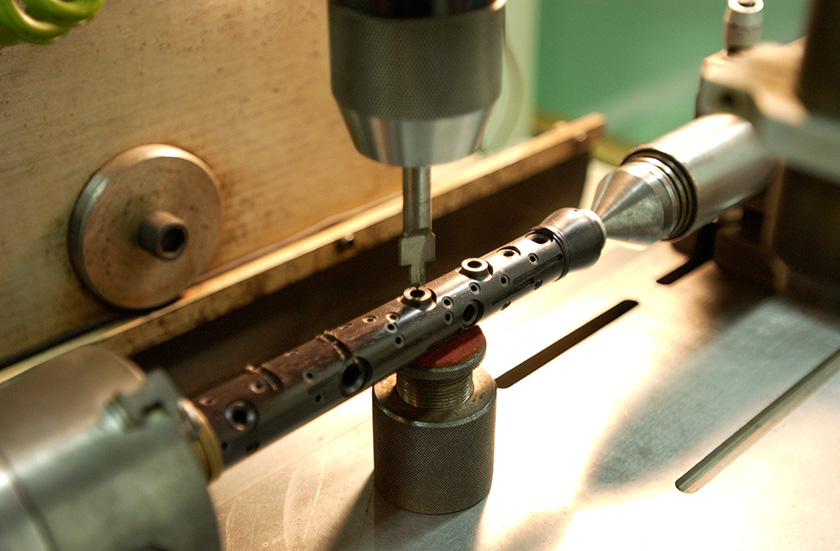 The same number of cutters as there are tone holes
There are various shapes of cutter for drilling the tone holes; a different shape is used for each hole. An oboe typically has 23 tone holes-optionally, 24. The same number of cutters is required. The photograph shows a set of cutters used for a single instrument model. The sizes and shapes all vary.