The origins of the Tuba
The Tuba Family
What are the members of the tuba family?
Tubas are brass instruments with the lowest tonal range, but they have slight variations. In addition to different possible structures, the four main pitches are F, E♭, C, and B♭. The baritone, euphonium, and sousaphone are also companions of the tuba.
Let's have a listen!
Listen to each different sound. The sousaphone is setting the rhythm while the tuba is from the prelude to Wagner's The Mastersingers of Nuremberg (Meistersinger von Nurnberg); the euphonium is from Holst's Second Suite for Military Band (Op. 28 No. 2); the baritone is from the British lullaby The Blue Bells of Scotland.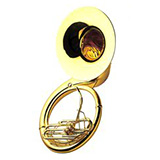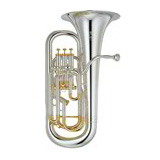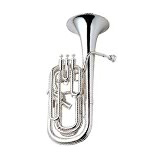 *Since the sousaphone and tuba have very deep tones, they may sound broken or muddy at times.
Tonal ranges of mid- and low-pitched brass instruments including the tuba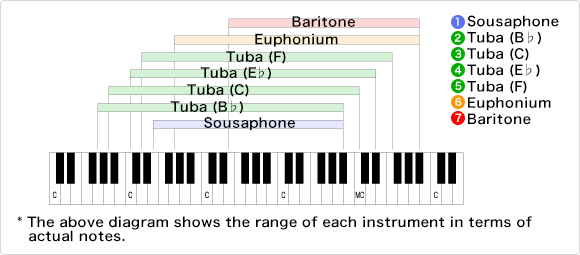 The sousaphone's bell faces forward
The sousaphone was created by redesigning the tuba in a larger size.
John Philip Sousa, the famous American conductor and composer of many marching tunes, came up with the idea for the sousaphone. An instrument manufacturer completed it as a special order in 1890.
The sousaphone's prominent feature is the large bell that sits over the player's right shoulder and faces forward, which allows the instrument to project its sound toward the front. The large, round bell is often a symbolic feature of marching bands and other troupes that line up and play in formation.
The sousaphone looks truly heavy. When constructed out of brass, it can weigh about 12.5 kilograms. ABS resin material brings the weight down to 3 kilograms.