The Structure of the Tuba
The Tuba Can Have Various Styles
Does the instrument differ from country to country?
Tubas are grouped into piston tubas or rotary tubas depending on their valves, while piston-valved tubas can be further categorized as top action or front action. In other words, there are three different tuba styles. Each style is mainly favored in a different country.
Top-action tubas are popular in the U.K. and France. The pistons move vertically and are played with the right hand, while the bell sits on the player's right side.
Front-action tubas are favored in the U.S. The pistons are positioned on the front and are played with the right hand, while the bell sits on the player's left side. Another distinctive trait is the short leadpipe.
Rotary-valved tubas are mostly favored in Germany, Austria, and Russia. The levers are played with the right hand and the bell sits on the player's left side.
The side that the bell sits on affects the placement of the player's seat in the orchestra. Furthermore, if members do not have similarly positioned bells, it makes a less aesthetic impression as a group. The pitch of the tuba can also vary based on the style of the instrument.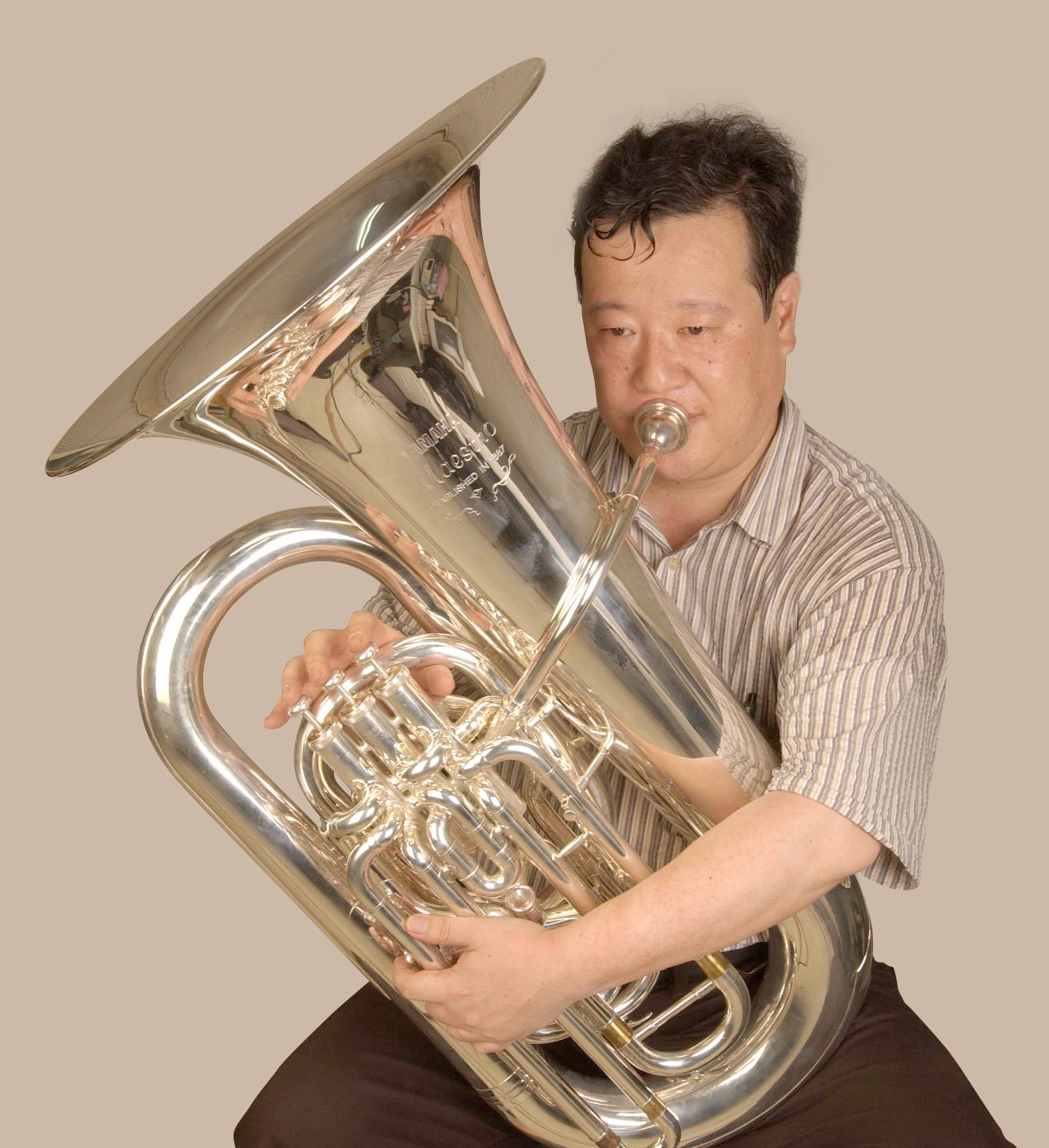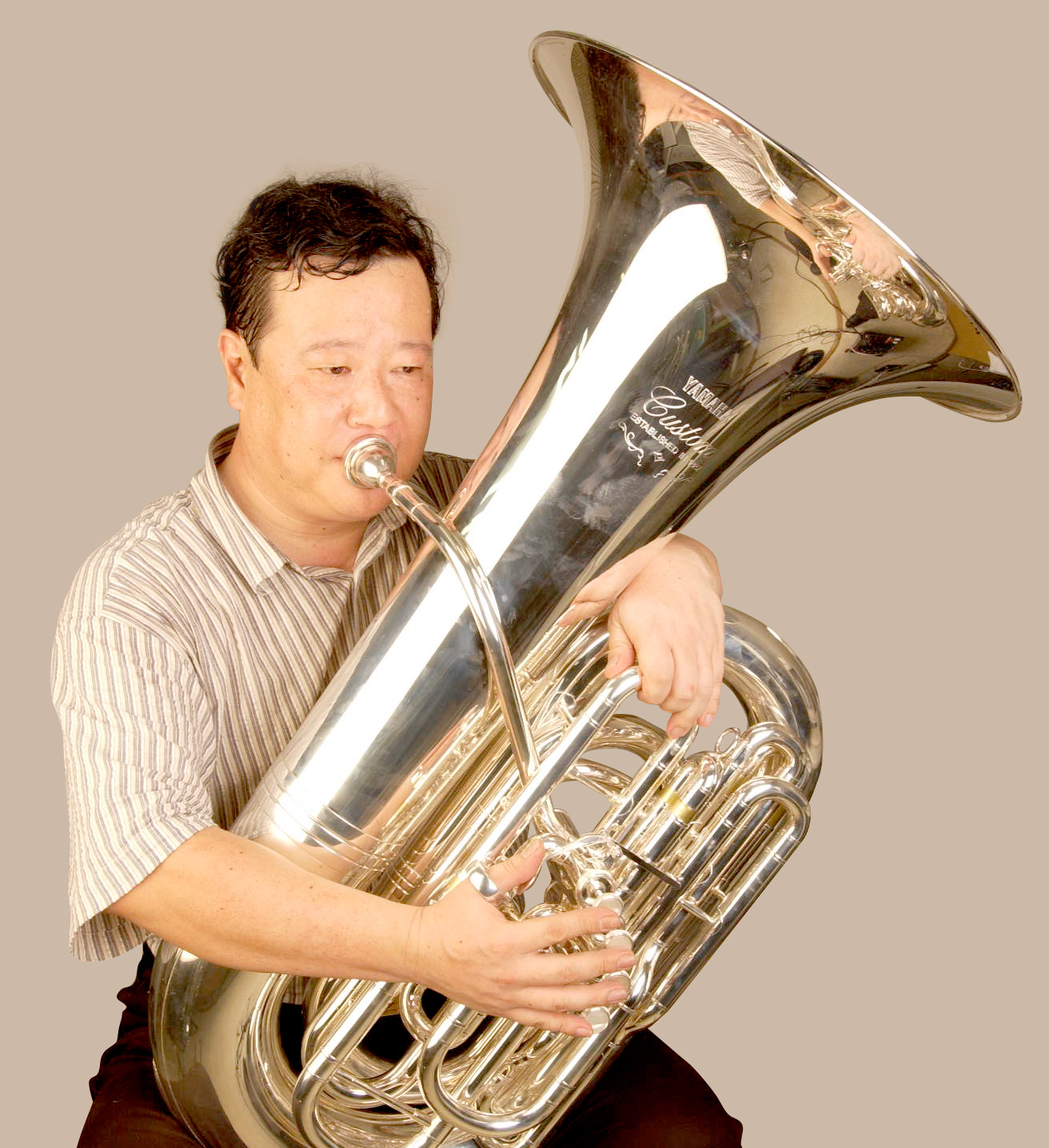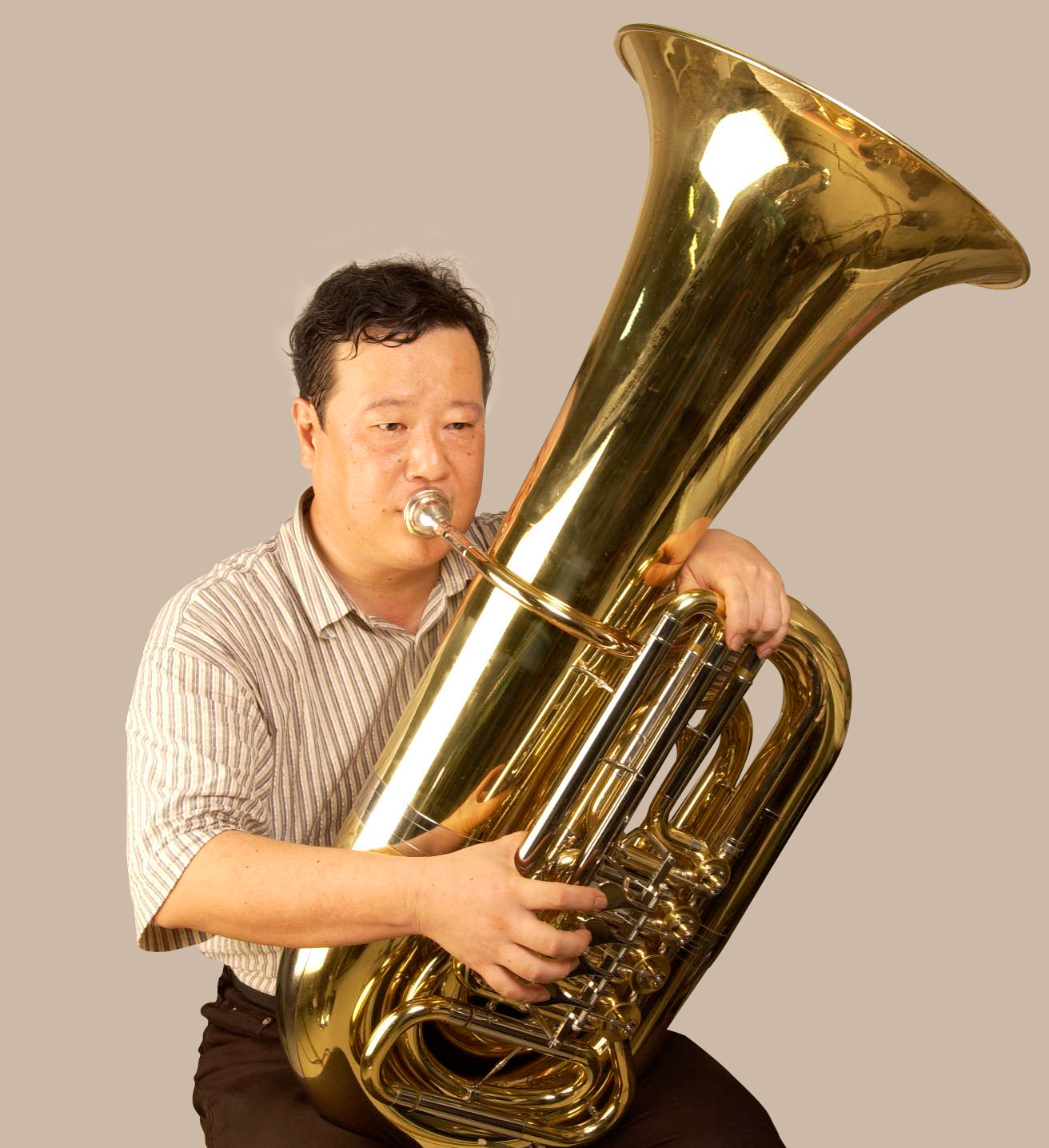 How do piston and rotary valves differ?
Whether the valves are piston or rotary in design, they are a system for changing the flow of air (breath). As the diagram shows, the designs differ in how they change the airflow angle when the valve is engaged, and the valves travel different distances as well. These variations change the timbre when the valve is open and they affect how easy it is to add slurs.
Airflow in a piston-valved tuba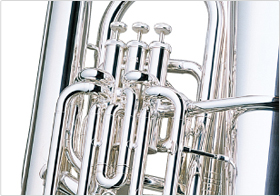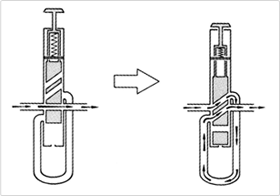 Airflow in a rotary-valved tuba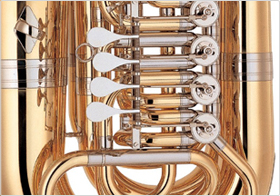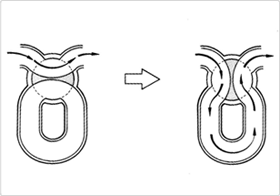 Differences in tube length to the end of the bell
While piston-valved tubas have a short distance from the second tube to the end of the bell, this distance is longer for rotary-valved tubas.
The reason for this is that piston-valved tubas have valves under the second tube and these are operated with the right hand. If the second tube is lowered and the distance to the end of the bell is lengthened, it would make it harder to play the instrument.
Rotary-valved tubas, however, have valves toward the front, so there is no need to raise the height of the second tube. The instrument is supported with the left hand, which also conveniently accesses the tuning slide beyond the second tube, so the second tube is lower.