The origins of the Bassoon
Instruments of the bassoon family
The basson, and its unchanged traditional sound
The basson, which has only a few keys and from which the modern bassoon developed during the baroque period, is a musical instrument in which a traditional sound endures. Capable of equaling the German-style bassoon until the 19th century, it was the most common woodwind low-pitched instrument. While its tuning difficulty and low volume presented difficulties, it is still loved across France due to the richness of its characteristic gentle and expressive timbre.
Composers such as Ravel, Debussy, Saint Seans and Berlioz produced exquisite works in which the basson features prominently.
Let's listen to how it sounds!
In addition to the basson there is another instrument among those related to the bassoon with a range one octave lower, known as the contrabassoon. Let's listen a little to the sounds of these instruments. The bassoon sample features the "Ode to Joy" from Beethoven's "Symphony No. 9," played three times in a sequence, at a high pitch, a middle pitch and a low pitch. The basson plays an extract from "La fille aux cheveux de lin" by Debussy, and the contrabassoon plays part of "Die Forelle" by Schubert.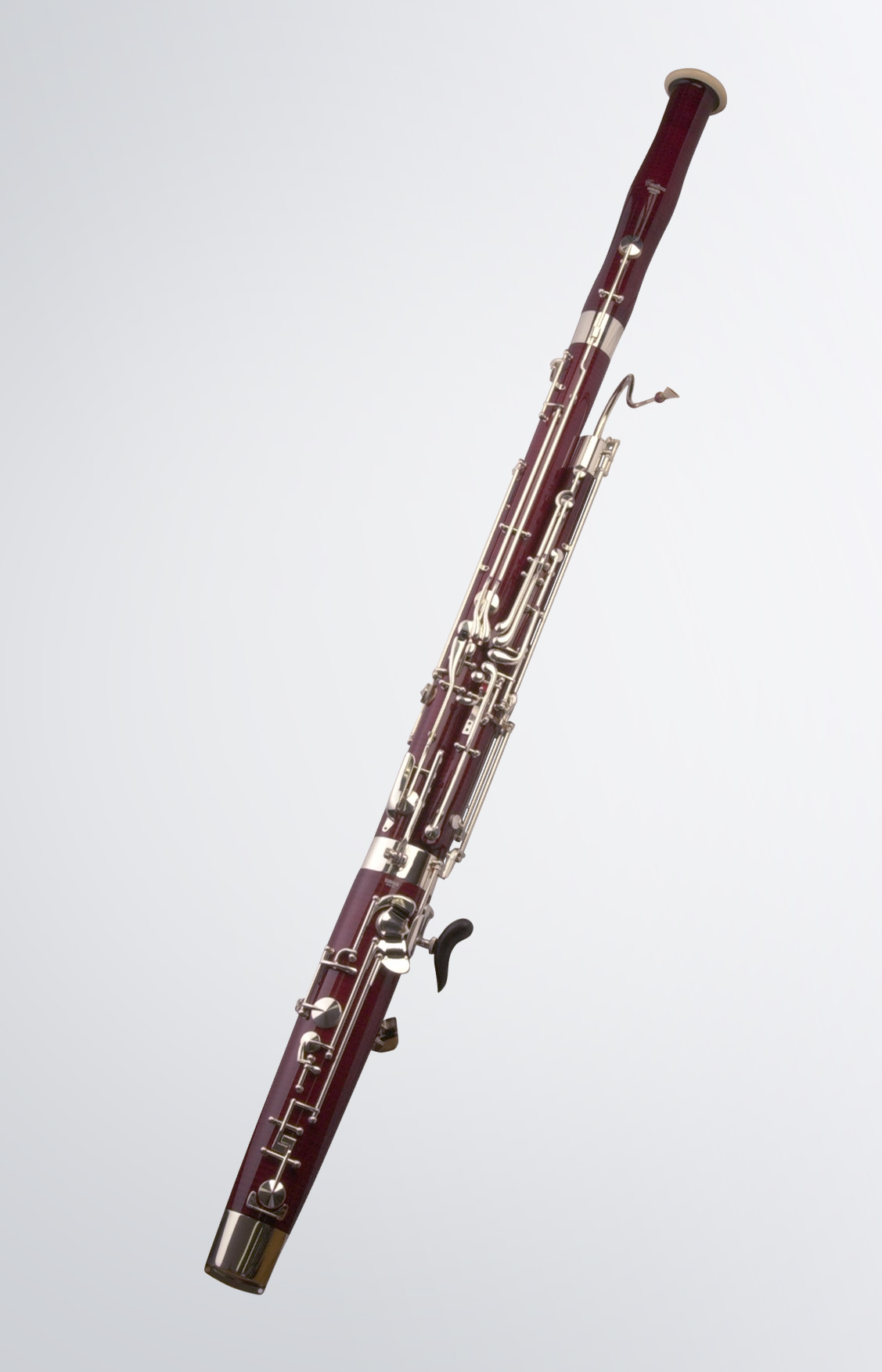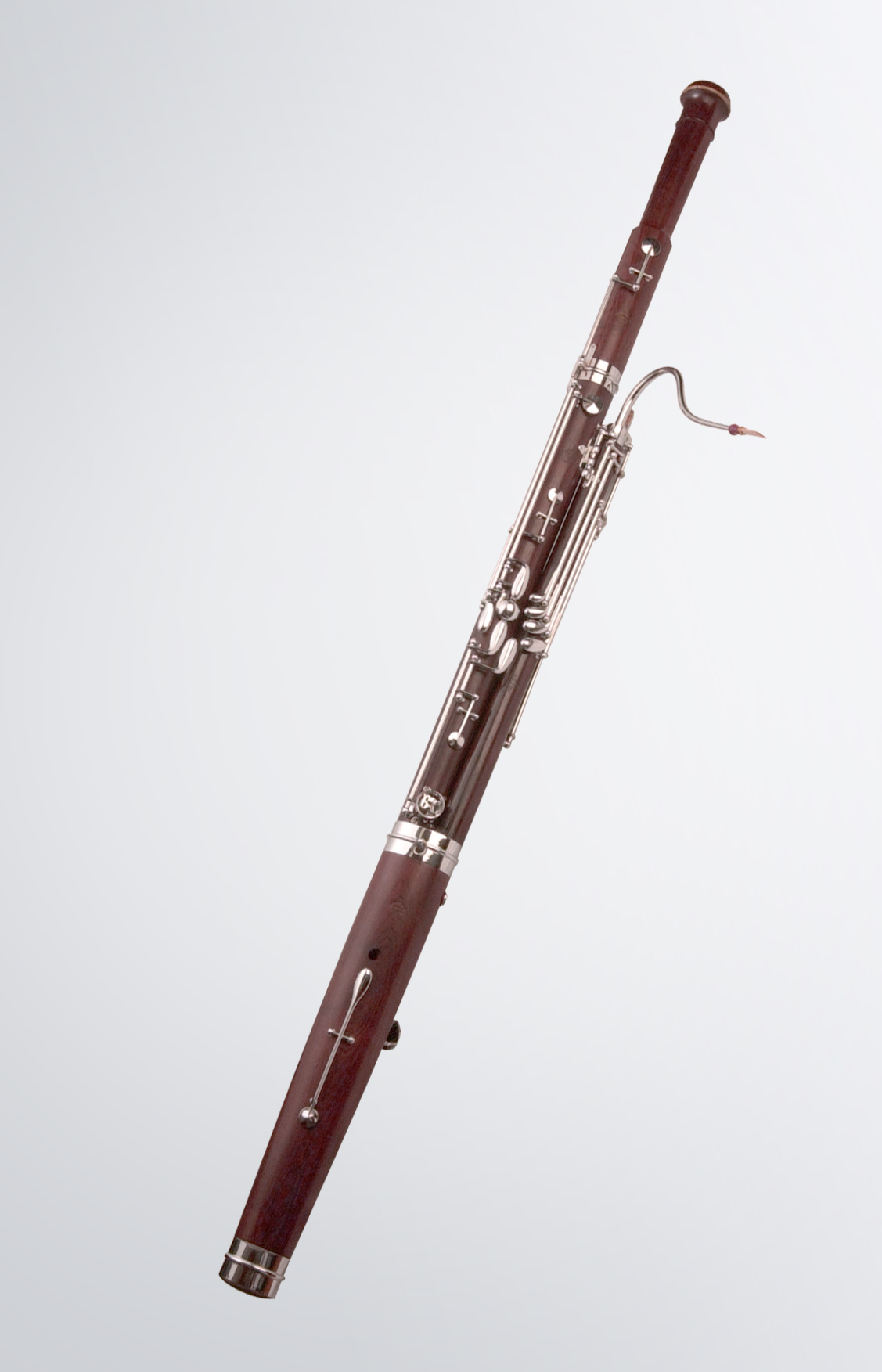 The range of the bassoon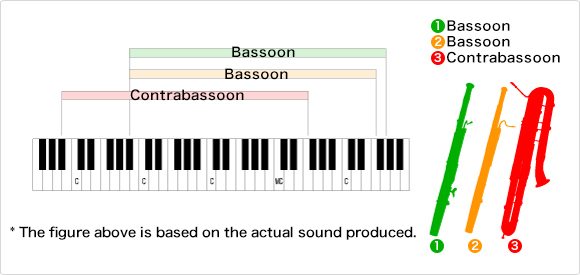 Comparing the sizes of the double reeds
Compared to that of the bassoon, the tube, or "bore," of the basson is smaller, so producing a strong sound is difficult. To counteract this and make sound production easier, the reed, which is the part that produces the sound, is made larger.