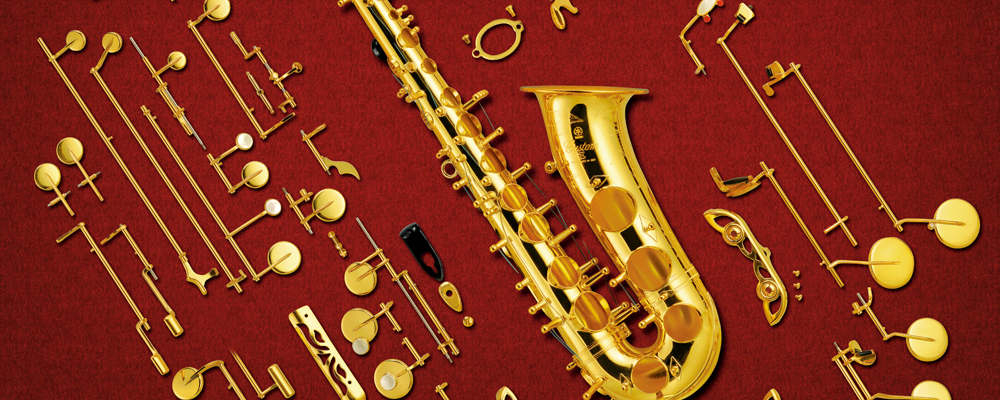 The Structure of the Saxophone
Learn the names of the parts
Four large sections
The saxophone consists of four fundamental parts: the neck, the body, the U-shaped bow, and the round, flared bell. Along the length of the instrument, there are 25 tone holes.
Saxophone components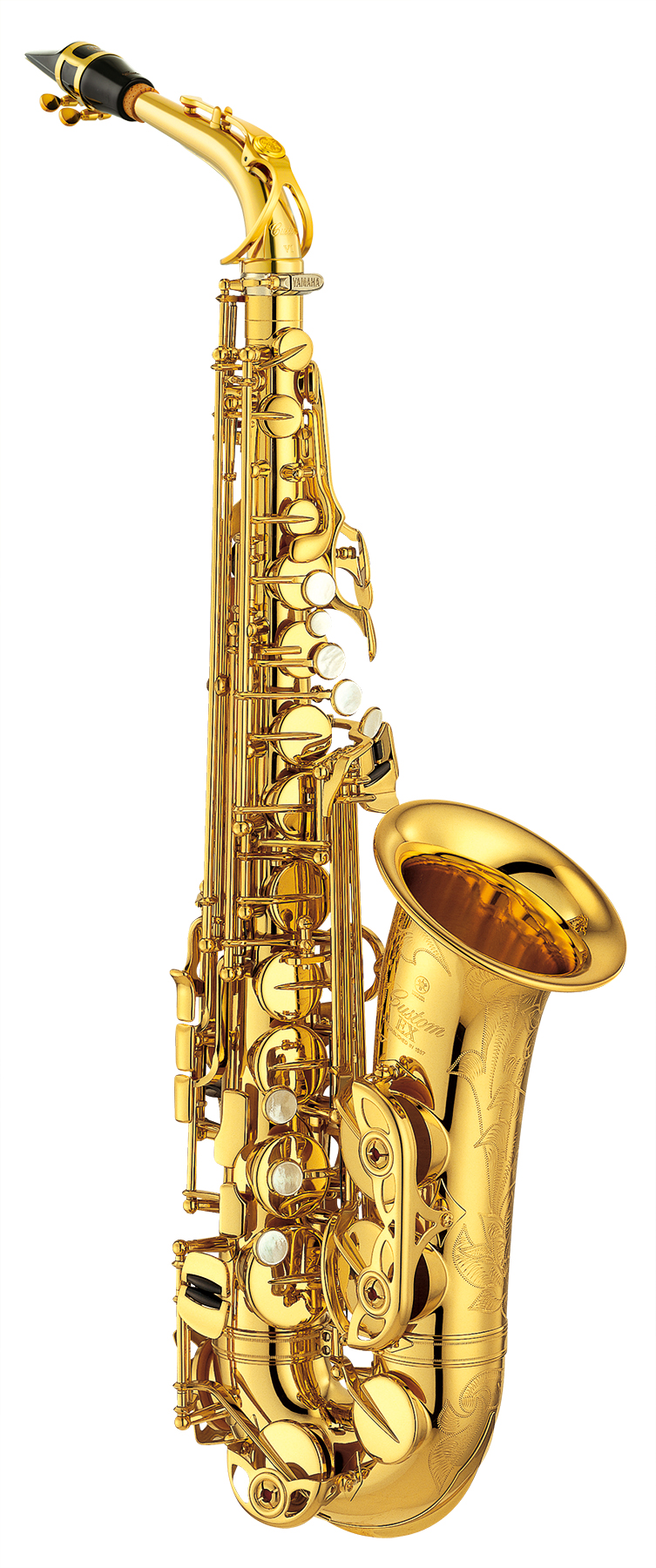 A staggering 600 parts!
Though there are 25 tone holes, a person has far fewer fingers, so keys and levers are provided to enable the player to close distant holes simultaneously with others.
The round tone-hole covers are called pads. The largest pad on an alto saxophone is five centimeters in diameter. Of course, this large pad covers an equally large tone hole.
Because a number of parts work together for a single function, a single saxophone comprises about 600 parts.