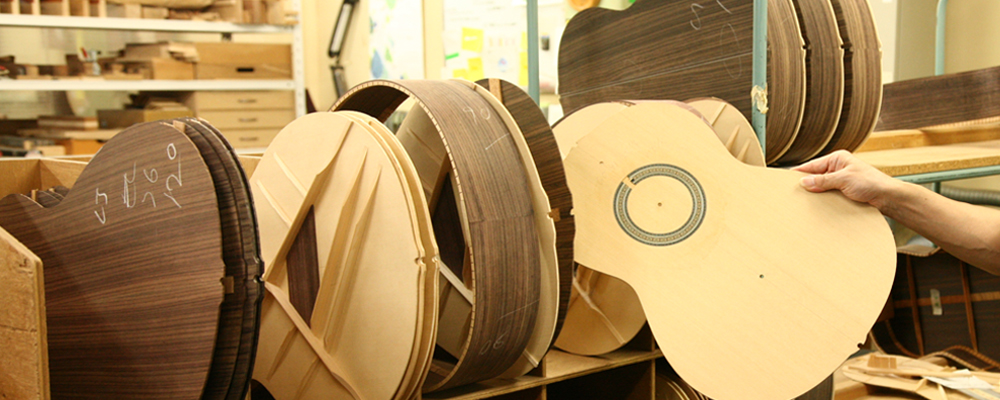 How the Acoustic Guitar is Made
Various types of wood are used to create instruments
Neck and fingerboard materials
Soft wood that is easy to work with yet strongly fibered is ideal for the neck of the guitar. The necks shown in the photo with two red lines running through them are made from mahogany, with brick-colored paddock strips glued to strengthen the neck. Fingerboards are subject to wear and tear, so ebony is used due to its high density and strength. Ebony is also ideal for use in the bridge.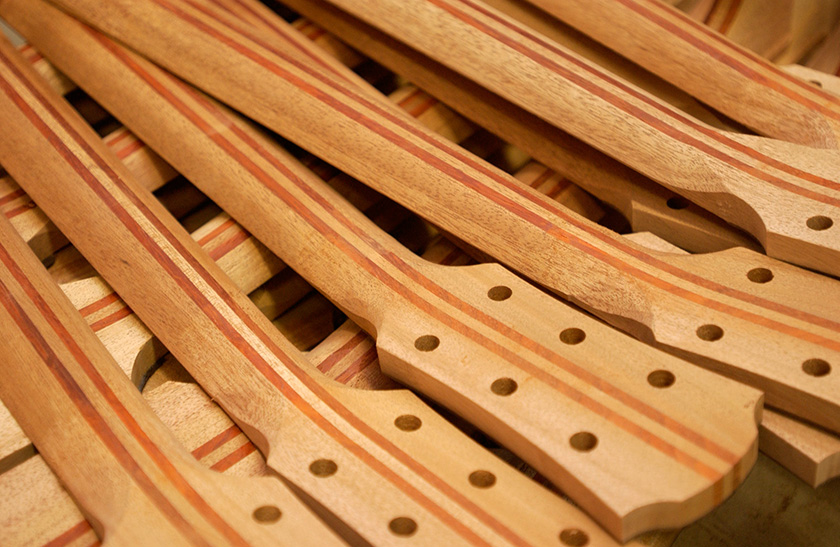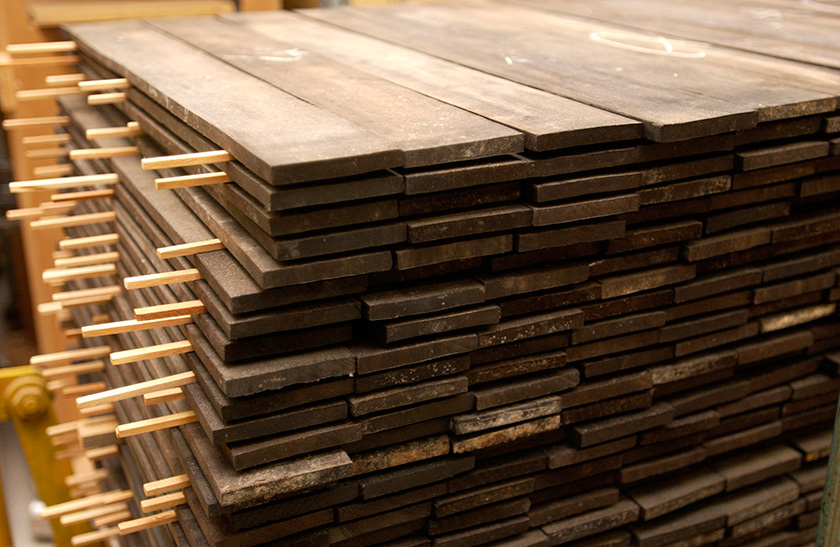 Guitar bodies use a combination or southern and northern wood
Northern wood is often used for the top of the body, while southern wood is often used for the sides and back. The top is particularly important, so the excellent resonant qualities of spruce (a kind of pine) make it an ideal material. Spruce mostly grows in Germany and North America. Meanwhile, wood such as mahogany or rosewood from Southeast Asia, South America, or Africa is used for the sides and back. You have surely encountered some blue, red, or otherwise colorful guitars. These are all made of maple, as the wood itself is white and can be easily painted in a variety of colors.