Rock Tour Rebel: Jeff Byrd
Hometown: Jacksonville, Florida
Preferred Configuration: 22" Bass, 10" & 12" Toms, 14" & 16" Floor toms, 14" Snare
Favored Appearance: Silver Finish
Affiliation: Fusebox Funk
Connection: fuseboxfunk.net
Jeff Byrd Biography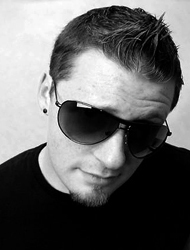 Jeff (Byrdog) Byrd started playing drums at the age of eight and by the time he was eleven he was playing clubs all over the Jacksonville area. Jeff went on to attend Douglas Anderson School of the Arts, a world-renowned performing arts school in Jacksonville, Florida, and was deeply involved in the jazz program.
After many bands and tons of session work, Jeff was hired by the Matt Butler Quartet (MBQ), an out of the box experimental jazz\classical improvisational project led by composer and guitarist Matt Butler. For two years Jeff traveled with the MBQ playing jazz festivals and doing clinics at higher learning institutions such as the University of North Florida and Florida State College of Jacksonville, filling the shoes of ex drummer John Otto (Limp Bizkit), and receiving praise from jazz legend Branford Marsalis who had worked with Matt on some of his compositions.
According to Jeff, playing with the MBQ prepared him for "anything", and "anything" was right around the corner in the form of Fusebox Funk (FBF), the project that Jeff is currently touring with. FBF is mixing styles like jazz, R&B, hip-hop, funk and rock to produce a sound that is all their own. Jeff recently tracked drums for their upcoming EP produced by two-time Grammy winner Ross Hogarth.
"It doesn't matter how good you are if your drums sound terrible, this is exactly why I use nothing but Yamaha. No other drum maker in the industry creates a product as reliable or consistent as Yamaha Drums." -ByrDog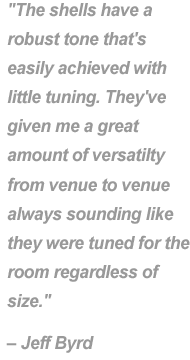 Tour Dates
Jeff Byrd Photo album
Jeff Byrd Video
Now Playing: Fusebox Funk's 2010 Promo
More Videos