Indianapolis, IN
Venue: Indiana Convention Center
November 2016
Wednesday 9th - Saturday 12th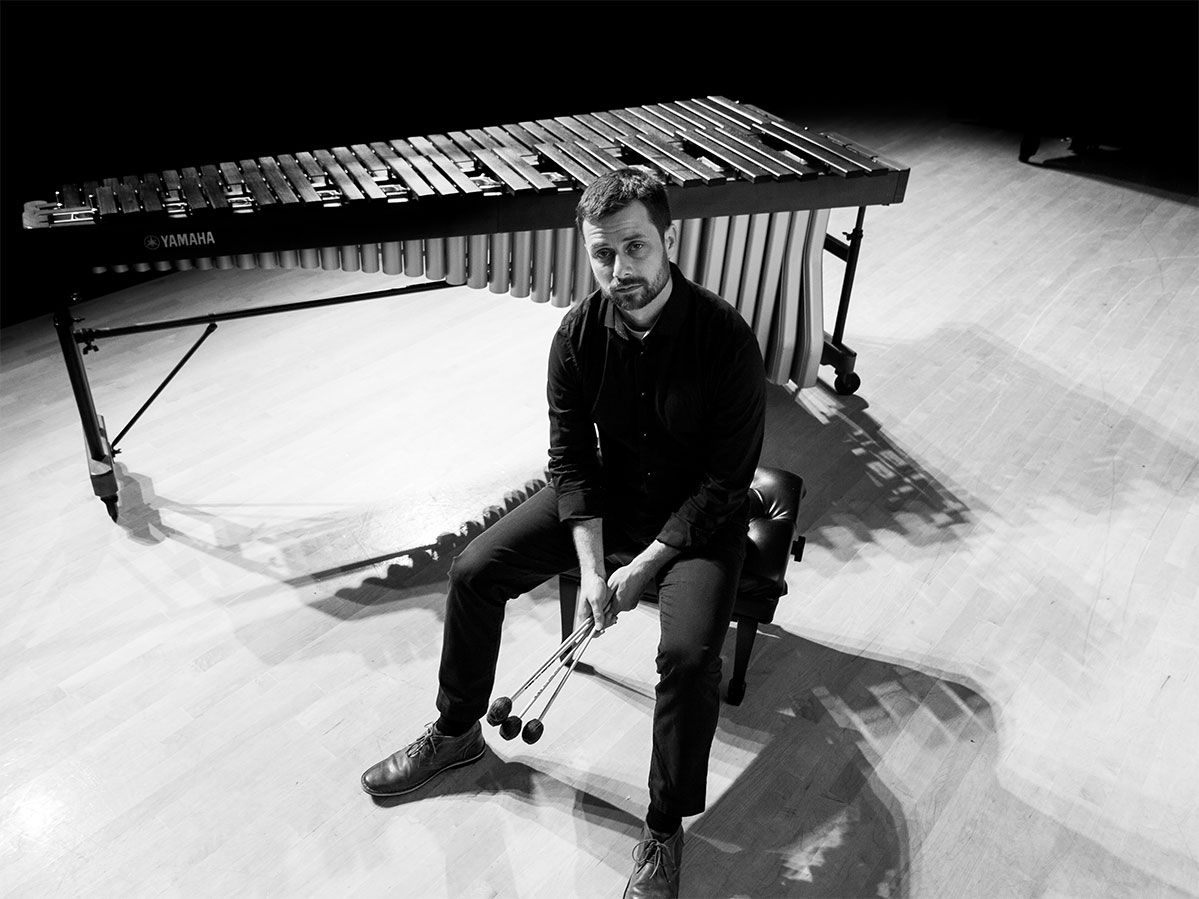 About Yamaha at PASIC16
Welcome to 2016 #YamahaPASIC! Get all your Yamaha info here for artist schedules, product information, and more during the Percussive Arts Society International Convention in Indianapolis, IN November 9 – 12, 2016.
Yamaha Artist Event Schedule
(Schedule subject to change - check PASIC schedule for full details)
Brady Harrison, Morris Palter

(Focus Day Concert A)

Wabash Balllroom

John Kilkenny

George Mason University Percussion Ensemble

Wabash Balllroom

Jason Baker

Marching/Education Clinic: "From the Football Field to the Concert Hall: Sound Quality is Paramount"

Room 105

Ethos Percussion Group

Showcase Concert: "Rhythms of the Silk Road: Melding Ancient and Modern Traditions"

Sagamore Ballroom

Lee Hinkle

University of Maryland Percussion Ensemble

Wabash Balllroom

Colin McNutt

Marching Panel Discussion: "The Craft of Marching Percussion Battery Arranging: It's All About Clarity"

Room 201

Julie Hill, Joshua Smith

World Percussion Ensemble Competition, Winner Showcase Concert (UTM)

Sagamore Ballroom

Andy Bliss (nief-norf)

(Focus Day Concert D)

Wabash Balllroom

Troy Wollwage - Yamaha

Professional Development: "How to expand your knowledge of the music business - for students, teachers, and professionals."

Room 204

James Campbell, Rob Parks, Ben Wahlund

Education Panel Discussion: "Teaching Today's Generation"

Room 201

John Kilkenny - George Mason University

George Mason University Percussion Ensemble

Sagamore Ballroom
Sherry Rubins

Be A Healthy Musician Workshop: "Pound. Rockout. Workout."

Room 209

John Kilkenny, Jauvon Gilliam

Symphonic Panel Discussion: "Multi-tasking and the Modern Symphonic Percussionist"

Room 201

Josh Gottry, Michael Burritt

Composition Panel Discussion: "Equipping the Future: Preparing the Emerging Percussionist/Composer"

Room 201

Steve Shapiro

Clinic/Performance: "How to be Heard: Using Mics, Amplification, and Audio Processing with Acoustic Mallet Instruments"

Room 105

Anders Astrand

Showcase Concert: Anders Astrand & Soundscape

Sagamore Ballroom

John Lane

Snare Drum FUNdamentals: "A Foundation for Practice"

Room 204

Marc Dicciani

Master Class: "Highly Effective Practice Techniques for the Drumset"

Room 105

Iain Moyer

Marching Clinic: "The Genius and The Assassin: The Modern-Day Front Ensemble Arranger and Instructor"

Wabash Ballroom

Jason Baker, Thad Anderson, Michael Sammons

Pedagogy Panel Discussion: "Maintaining Scholarly Output and Performance While Teaching"

Room 201

Robert Chappell, Stuart Marrs

(Ensamble de Percusión Costa Rica Uned International Showcase)

Room 120

Michael Burritt

(Evening Concert: Then and Now: 30th Anniversary of the NEA Concert)

Sagamore Ballroom
Brad Meyer

Health & Wellness Clinic: "Taking Care of Yourself: Identifying, Avoiding, and Treating 'Burnout'"

Room 204

Dave Black, Donny Gruendler

Drum Set Panel Discussion: "The State of Intellectual Property for Drummers"

Room 201

Tracy Wiggins

Timpani FUNdamentals: "Tuning, Tone, and Timing"

Room 204

Chris Davis

(Vibraphone FUNdamentals)

Room 204

Rusty Burge, Steve Houghton

Steve Houghton and AHA! Trio, featuring Rusty Burge

Room 120

Carolina Crown

Carolina Crown Percussion Section Clinic

Sagamore Ballroom

Ed Soph

Clinic: "Developing A Rhythmic Foundation for Jazz Improvisation"

Ballroom 500
Check out theses videos from

Yamaha Artist about PASIC16!
Stay up to date on new products,
special offers, promotions and events!
Are you over 18?
Sorry you are not eligible to subscribe.
Please enter your email address.
Thank you for Registering.
Thank you for your interest. We already have your request.
Sorry, but we seem to be having a problem.